Fluoroscopy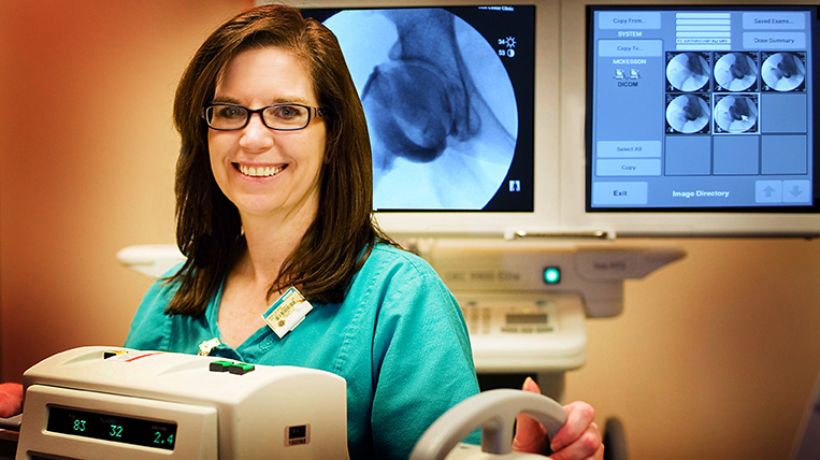 Fluoroscopy is a medical imaging technique that utilizes continuous x-ray images to obtain real-time movement of the internal structures of your body. Fluoroscopy is used in many types of examinations and procedures.
Your Fluoroscopy Exam at TRA Medical Imaging
When you have an imaging exam or procedure at TRA Medical Imaging you can expect skilled, personal care every step of the way. Before your exam, a technologist or nurse will review your medical and allergy history and answer any questions you may have. Your comfort during the procedure is our top priority. Our care team will be with you throughout your procedure.
The Day of Your Exam or Procedure
Prior to your exam, our staff will inform you of any preparation instructions and your appointment check-in time.
Wear comfortable, loose clothing to this appointment. You may be asked to change into a gown. A secure locker is provided to store your personal items such as jewelry, watches, and keys.
Your Procedure Results
A final report will be completed within 24-48 hours and sent to your referring health care provider who will then explain the results and answer any follow-up questions you may have.