Vein & Vascular Pathway to Treatment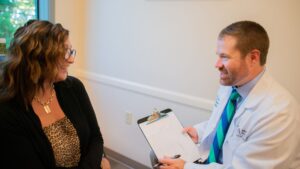 At TRA Endovascular, we use a multi-modality approach to diagnose and treat venous insufficiency, putting an end to discomfort and a beginning to healthy legs. Our subspecialty trained vascular physicians will work with patients to come up with a personalized treatment plan to address your specific needs.
Our physicians use minimally invasive approaches that can be safely and effectively performed in an outpatient setting in 1-2 hours, with no hospital stay, minimal-to-no scarring, and a swift recovery. Most importantly, our patients report quick relief of their symptoms, often within days or weeks of the procedure.
While the pathway to treatment isn't quick, it is worth it. You can expect from the time of the free screening to the time of treatment, it can take approximately 16 weeks.
The Pathway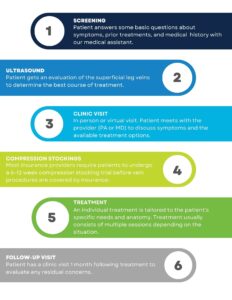 ---
Request a Free Vein Screening
Fill out our request form below for more information or to schedule your free, virtual screening!
Request a Free Vein Screening