Welcome Dr. Ahn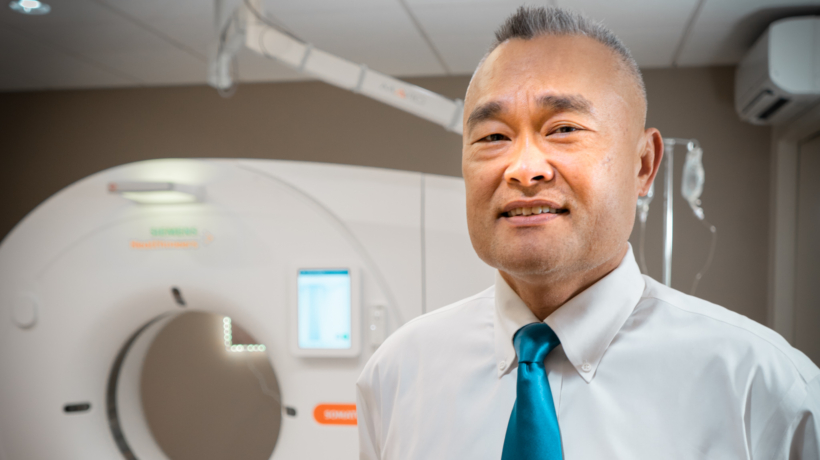 We are pleased to introduce a new member of the TRA family, Dr. John Ahn!
Dr. Ahn most recently worked as a diagnostic radiologist in Oklahoma before moving to the Pacific Northwest to join TRA.
His favorite part about radiology is being able to look at the human anatomy and see the inner workings of the body on a daily basis.
"I like dealing with people in a very personal way every day and have the chance to make a difference in their health and way of life," Dr. Ahn said.
In his time outside of the clinical space, Dr. Ahn enjoys being outside in the beautiful Pacific Northwest hiking or golfing. He especially likes living in Washington for the evergreen trees and cool summers.
Dr. Ahn earned his medical degree from New York Medical College in Valhalla, New York and completed his internship at William Beaumont Army Medical Center. He was a fellow at Tripler Army Medical Center in Honolulu and is board certified by the American Board of Radiology.